TEL:+86-595-22468220
FAX:+86-595-22469220
Phone:
E-mail:vincent@huashengshoe.com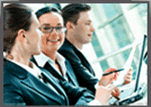 AS footwear enterprises in china ,Huasheng Shoe Co.,Ltd. products primarily designs,develops,manufactures and markets shoes,including hiking shoes,casual sheos and sport footwear.The company is founded in 2008 and now it has developed steadily and rapidly ,with 300 staff,incuding 100 management personnel. our company areas 12,000 square meteres and have 3 davanced assembly-lines,Besides,the compan...